So I believe this is the last post I have from the school year. My high school students spent the last 3 weeks or so of school creating a themed unit for their final project. I let them have quite a bit of freedom in terms of materials, size of works, etc. The purpose besides giving them freedom to do what they want to do is for them to show me something that they have learned from my class. They must do this with 2-3 or more projects that relate to each other by topic. The results are all quite varied and interesting. Due to time constraints, it always seems to be crunch time the last few days of the year despite all the planning and organization I try to make the students do. Anyway, although I like this project, I think it is lacking something. Just can't quite put my finger on it...
Here are just a few of the themed units:
(Forgive the odd angles, dirty tables, etc. of my rushed photography skills)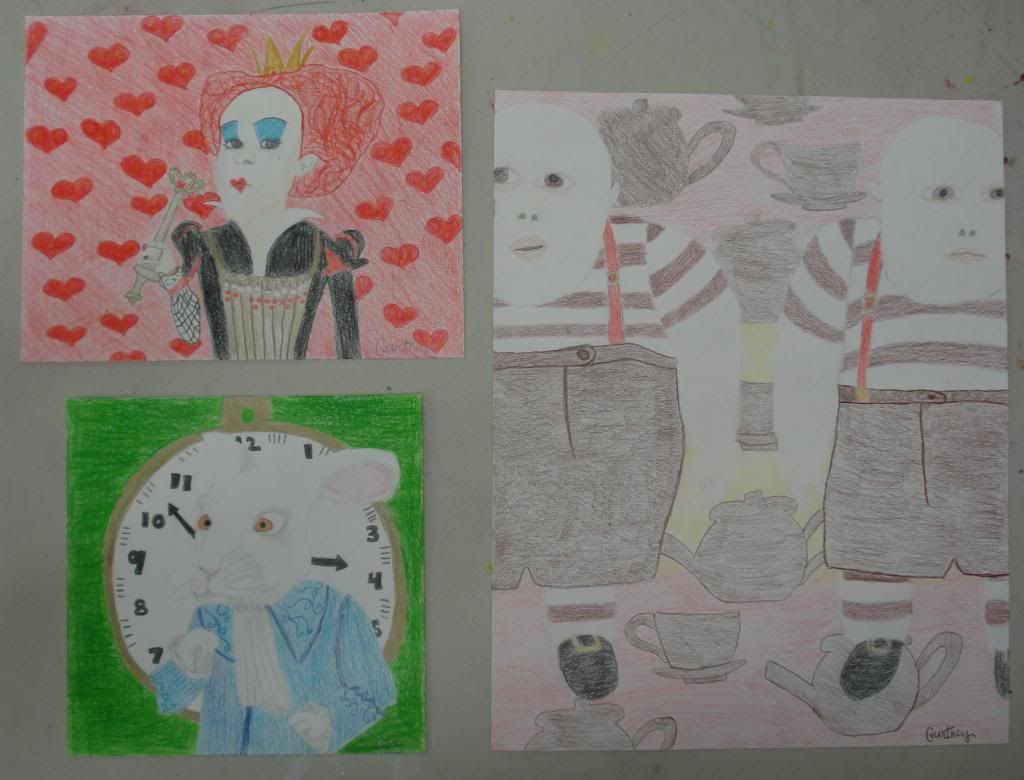 Alice & Wonderland Characters...could use more color/shading if given more time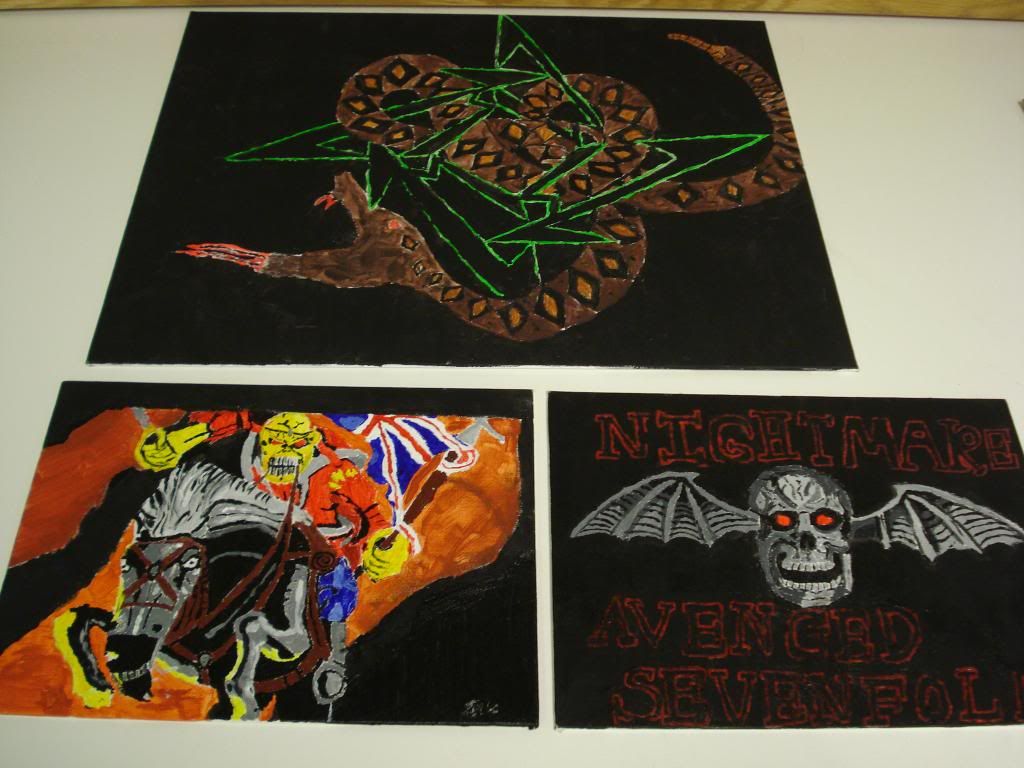 Band Inspiration - This student was always attracted to the most detailed work
Fun summer theme!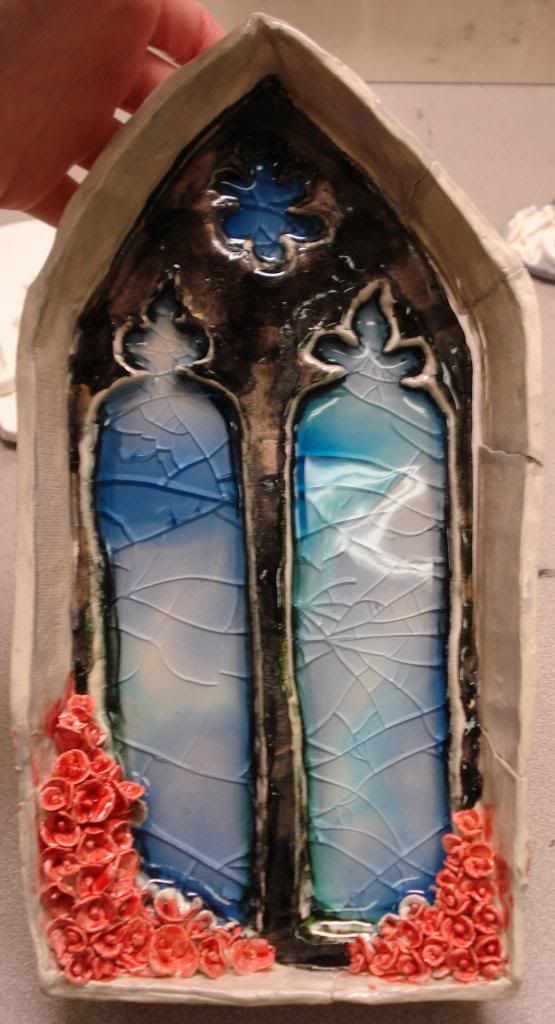 This is 1 project from this student's theme. This clay piece is pretty neat!
All of the blue sections are glass marbles inlaid into the areas and they melted and crackled in the kiln. The rest is glazed.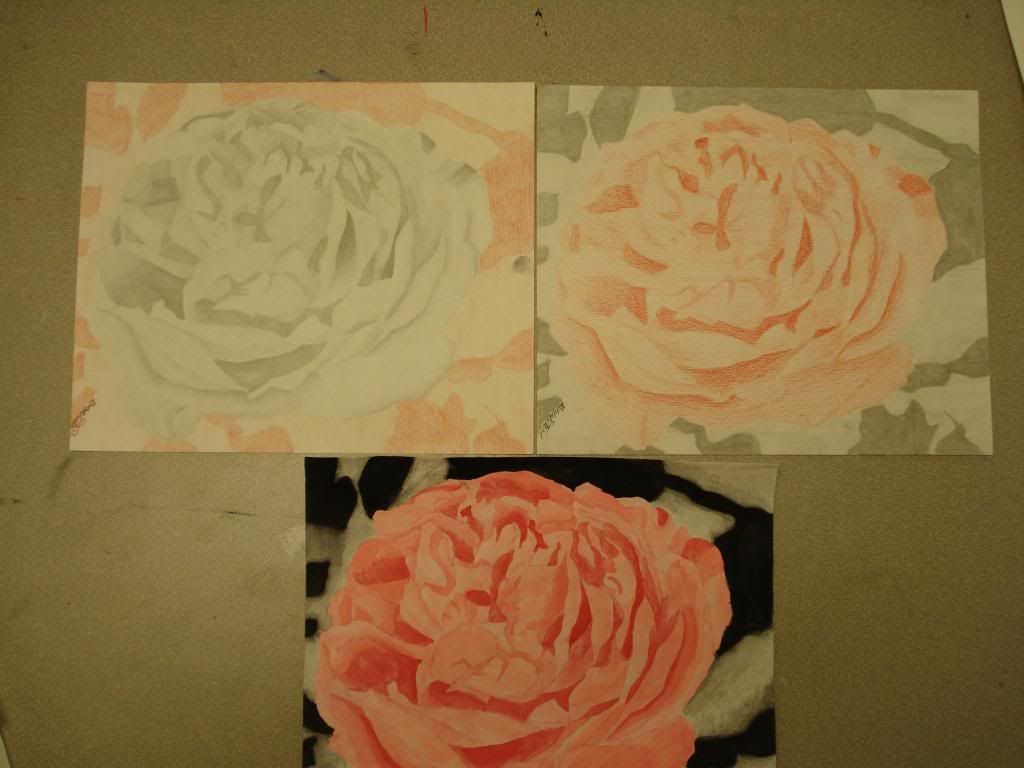 This student wanted to do the same image 3 ways with different media. Love the concept!