My HS students spent about 6 weeks this spring on large paintings. In the 3 years I have been teaching this has been a high school favorite. Students select a photograph and reproduce it using acrylic paint, focusing on color mixing, texture, and paint application. The students always WOW me! They choose photographs that push them and make them grow which is awesome!
They always turn out fun and create a big impact when hung in the commons area. And most of the time, they seem to fit the personality of the student.
This year as I was ready to pass these back to take home, I found out that I was offered a new job and would be moving. So to hold my students in memories, I photographed the students with their paintings. I got a lot of hesitations, a lot of goofy faces, and many huge smiles! How fitting to their personalities, but when I told them it was because I wanted to be able to remember them, they were troopers. What a great feeling! :)
I cropped these the best I could so you can focus on the art works themselves. Hope you enjoy!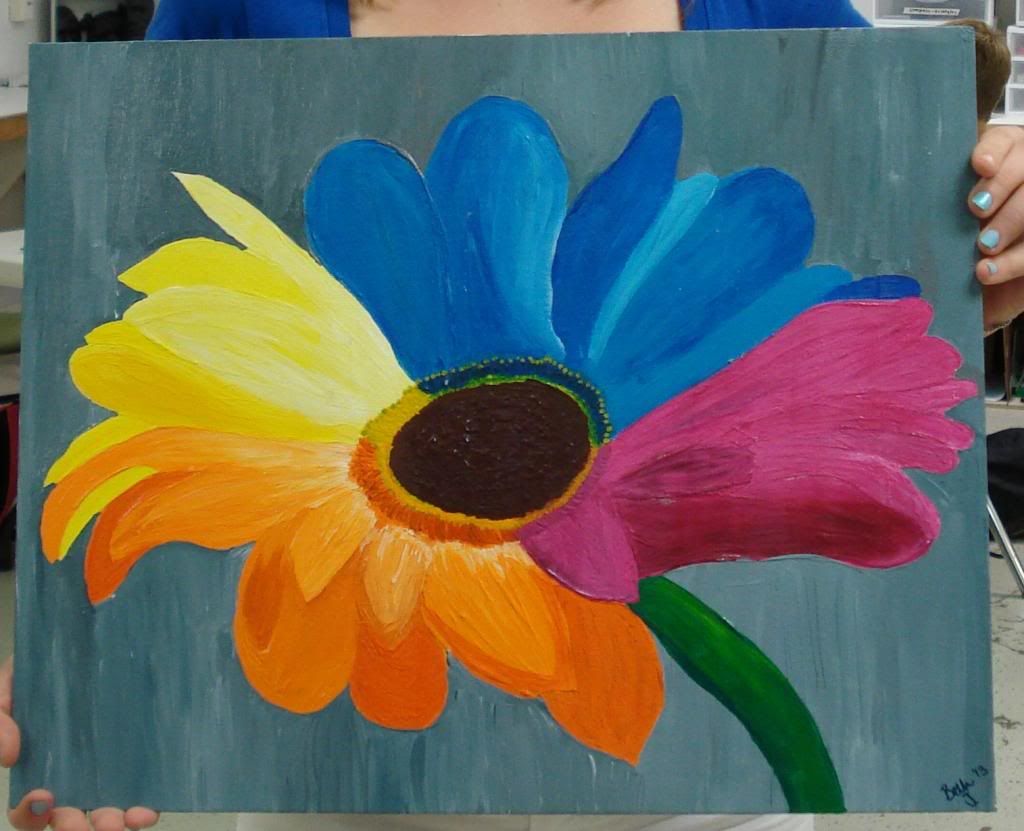 Freshman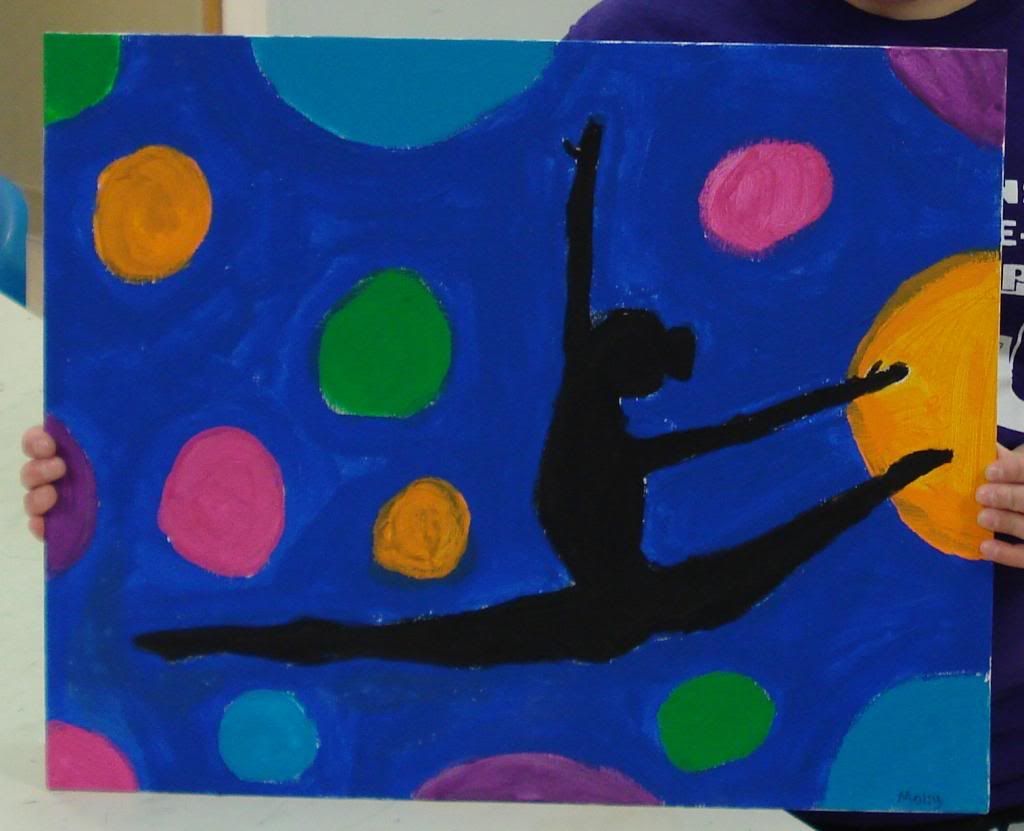 Freshman - This student had surgery to remove a brain tumor in September,
this has affected her vision and she is now red/green color blind. Considering this she
has come a long way since being back to school in November.
Love this girl and her positive spirit and strength!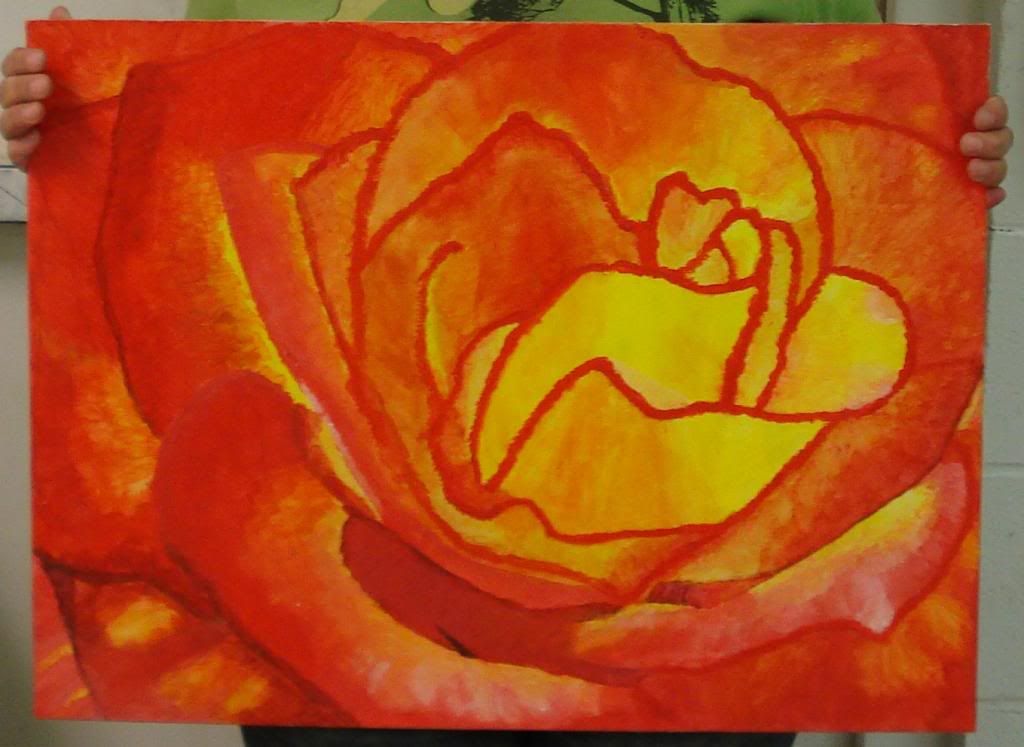 Sophomore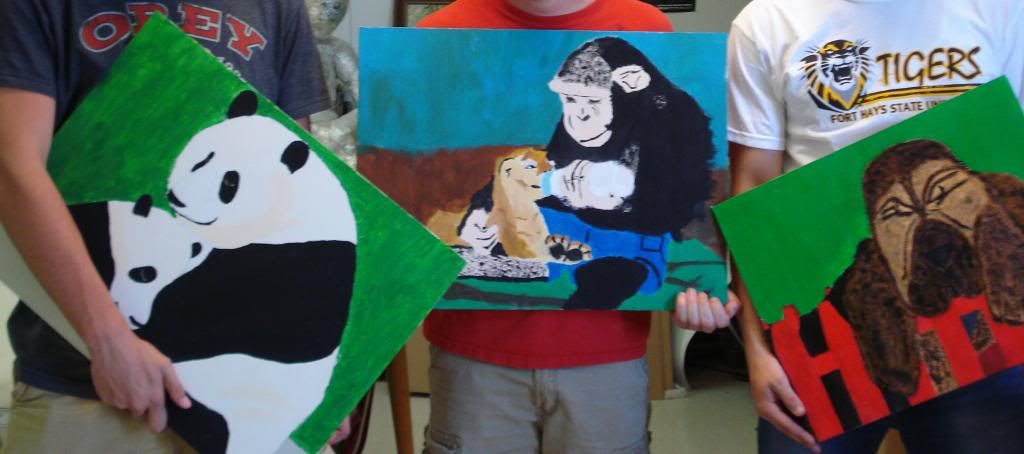 2 Seniors & 1 Junior - A group of goofy boys!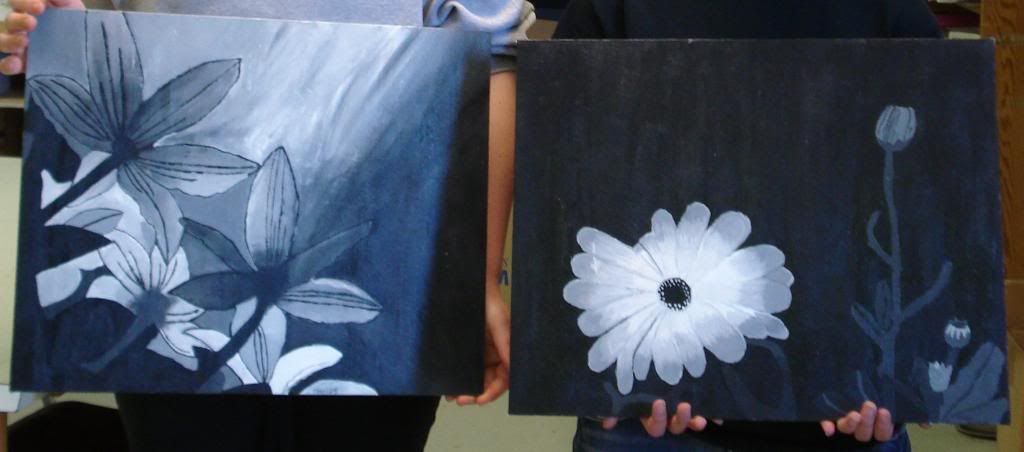 2 Juniors - Sisters!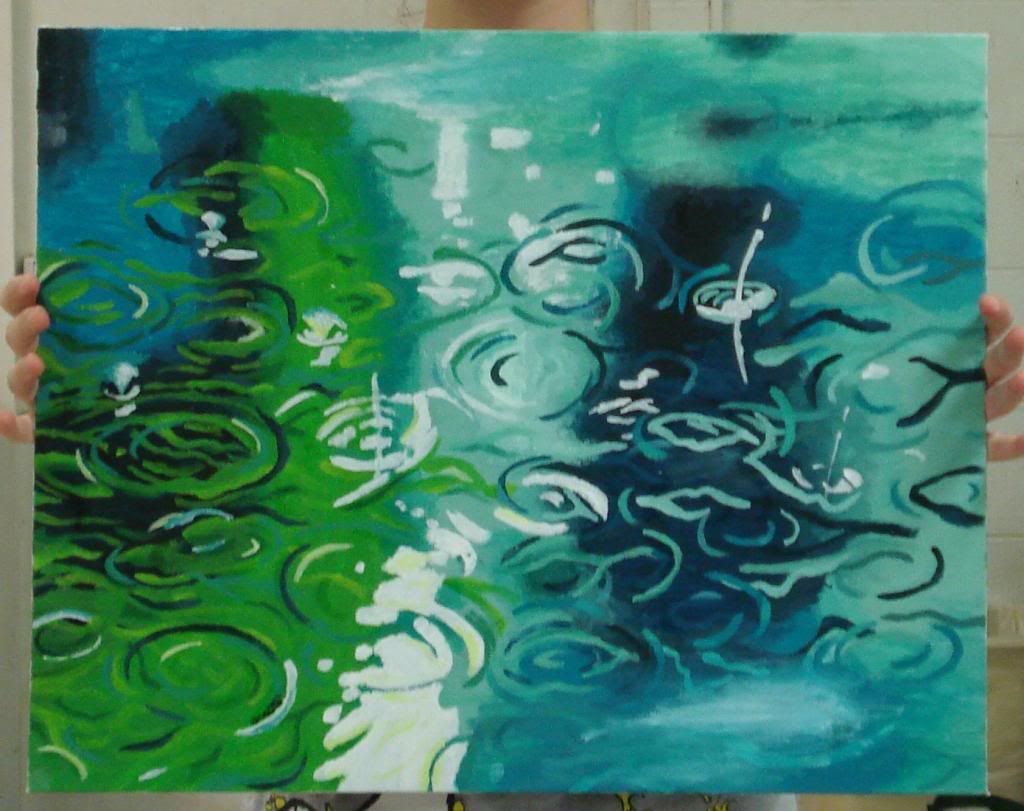 Freshman - Incredible work and detail :)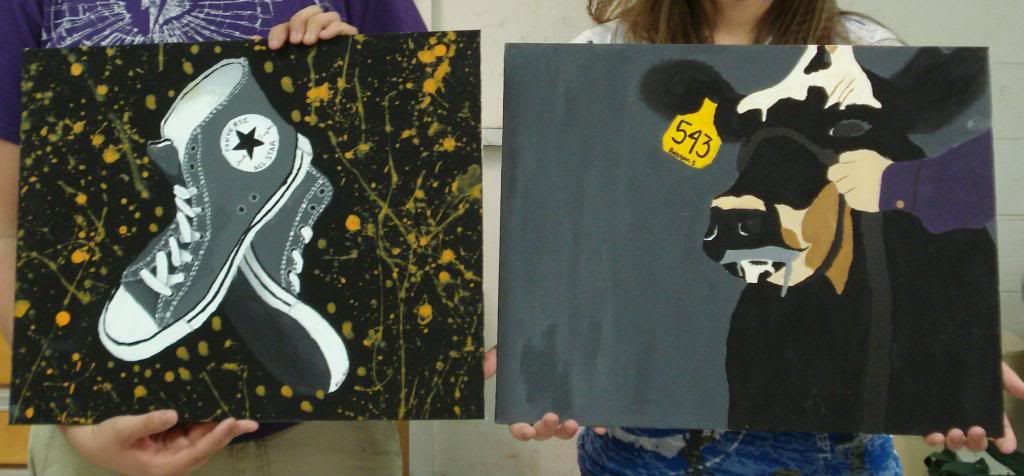 2 Freshman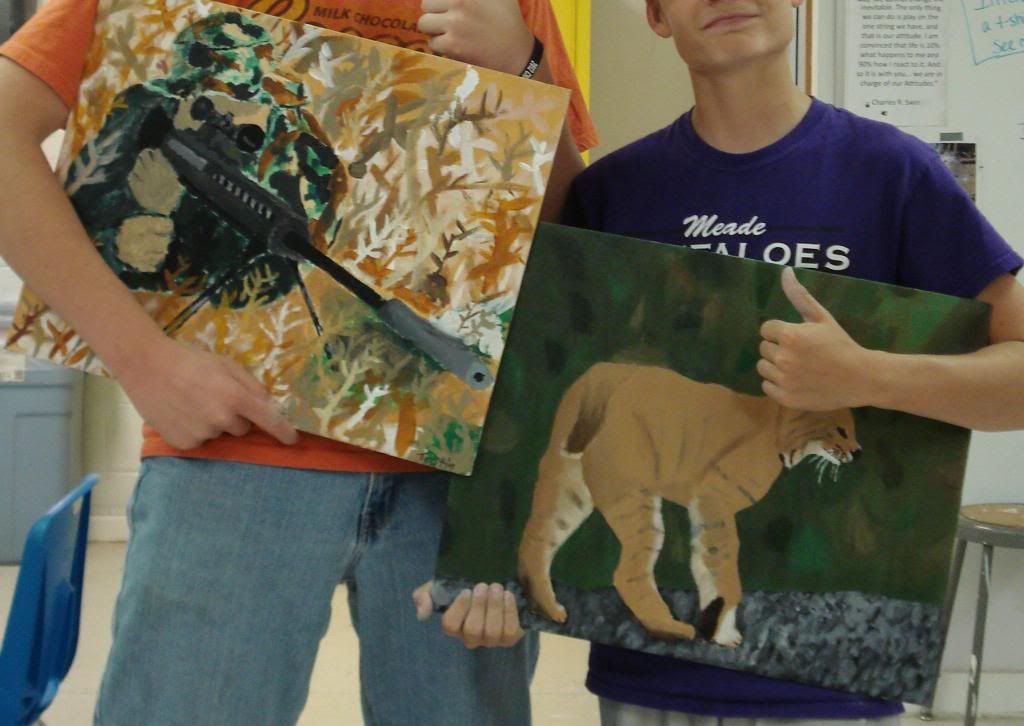 2 Goofy, fun Freshman boys!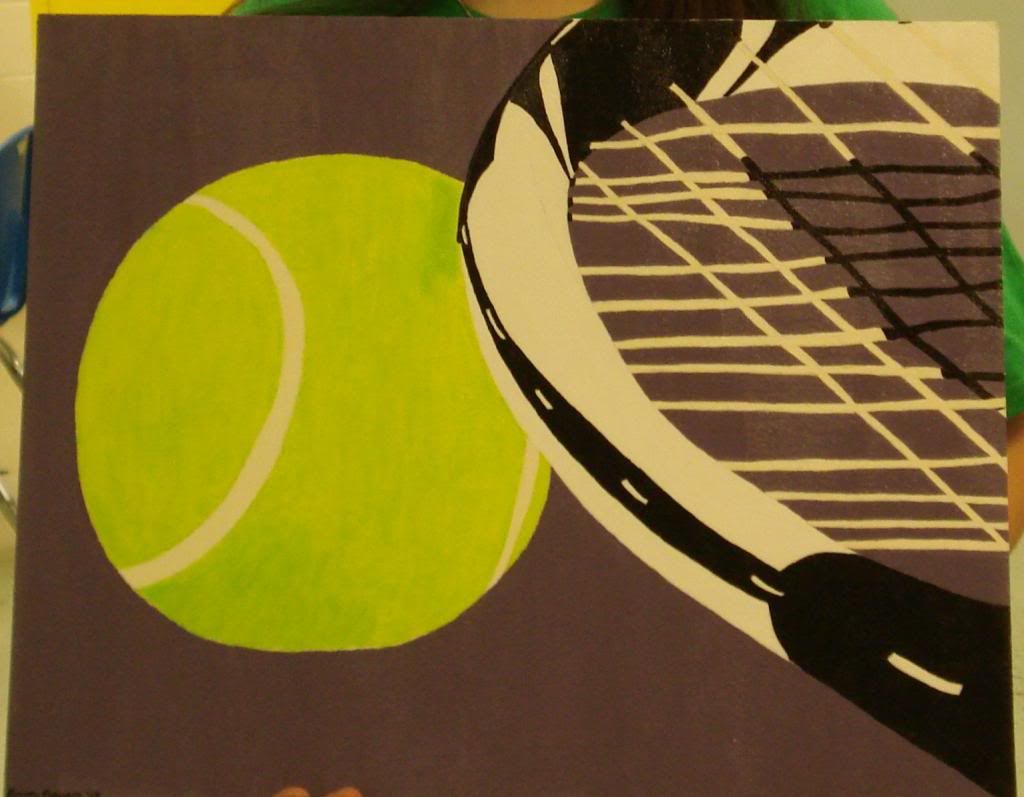 Senior - 1st time in art since 6th grade!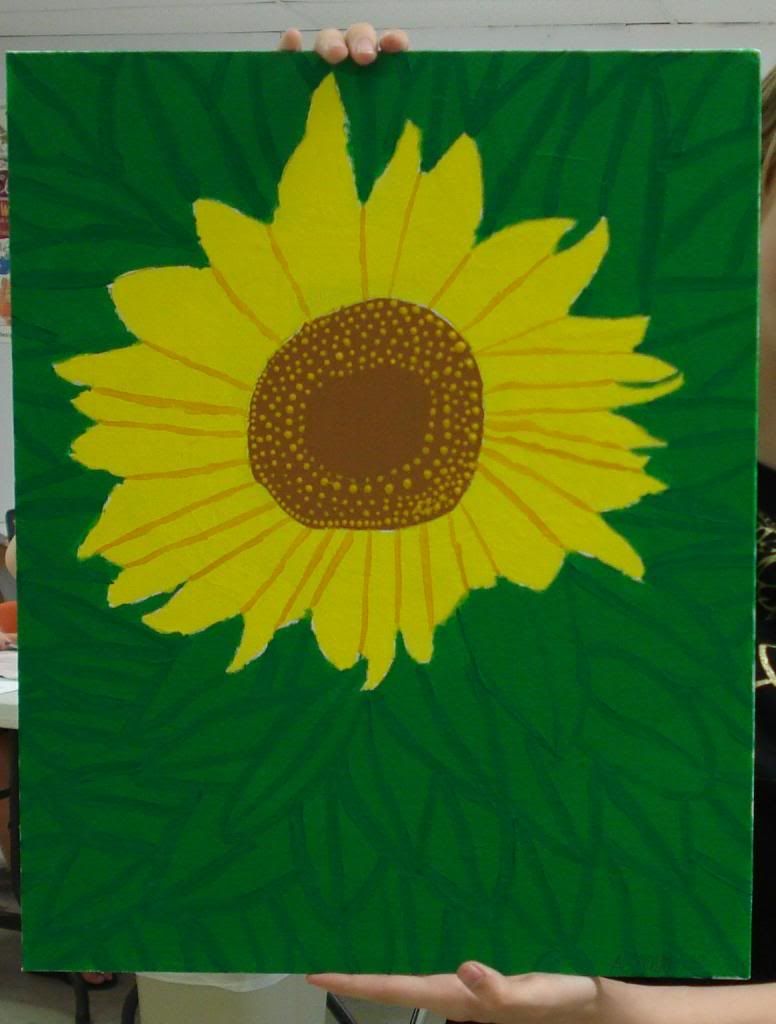 Sophomore - Special Needs student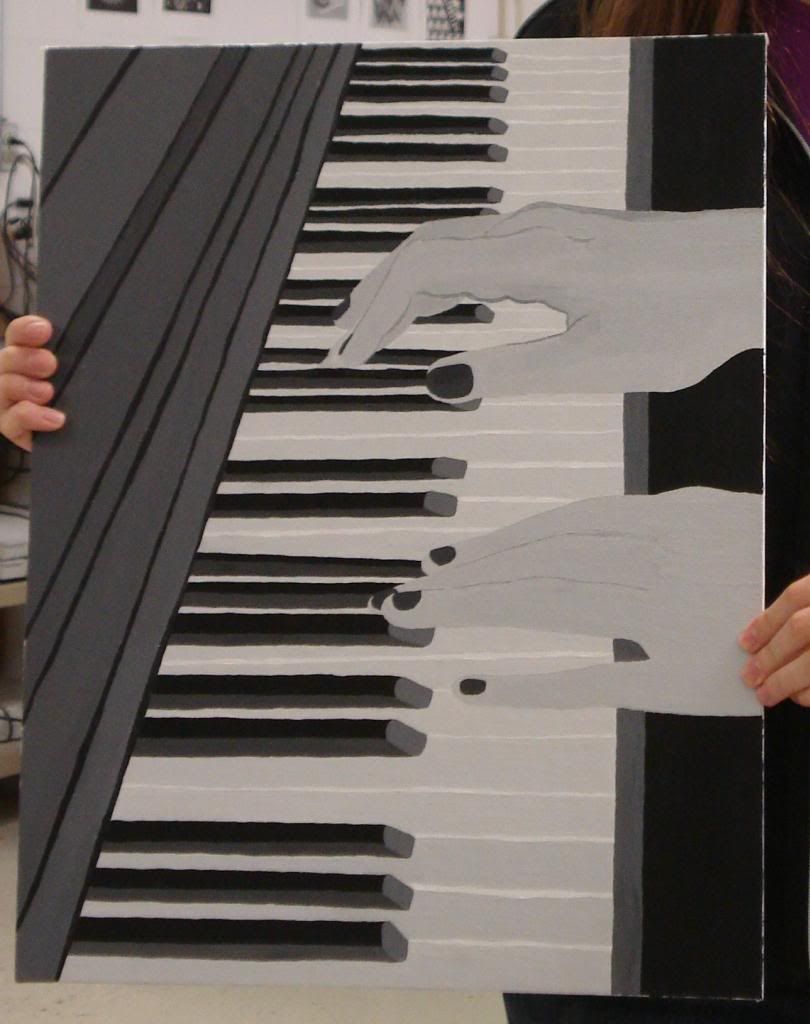 Freshman - Photograph of sister playing piano
Freshman
I truly enjoy these students and can't wait to move in a few weeks and get started on my new job!