I printed off a variety of pictures for my students to use as references for this project. They drew numbers from a cup and then selected a photo in number order.
Students used a grid to draw these photos and left the grid boxes on the paper for this project.
The main goal for this project was to teach my students about value/shades as well as incorporating the use of a monochromatic color scheme through value. We also used complementary color schemes.
This was a challenging assignment for my 7th and 8th graders, but the results turned out pretty well. Some of them eliminated quite a few details while others kept them. Each gives a different feel to the painting.
Here are some examples: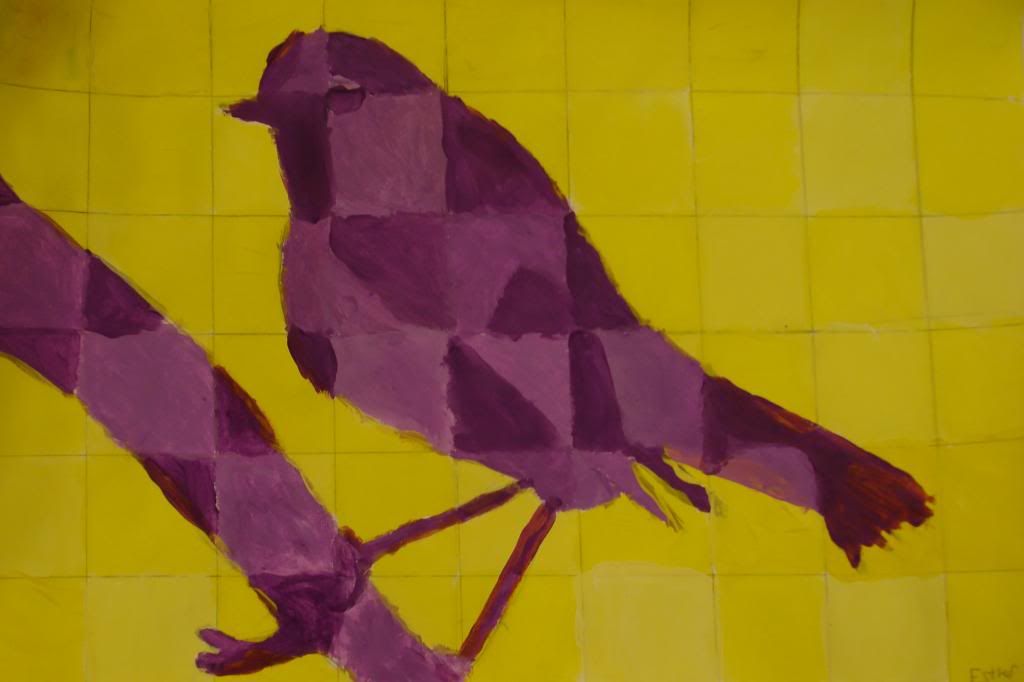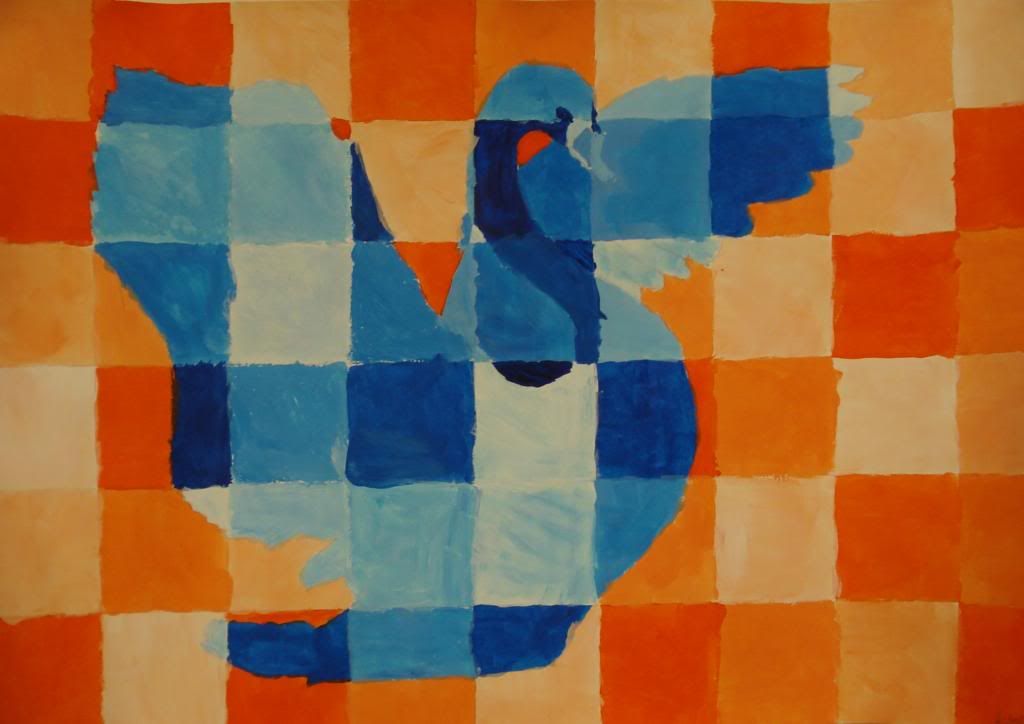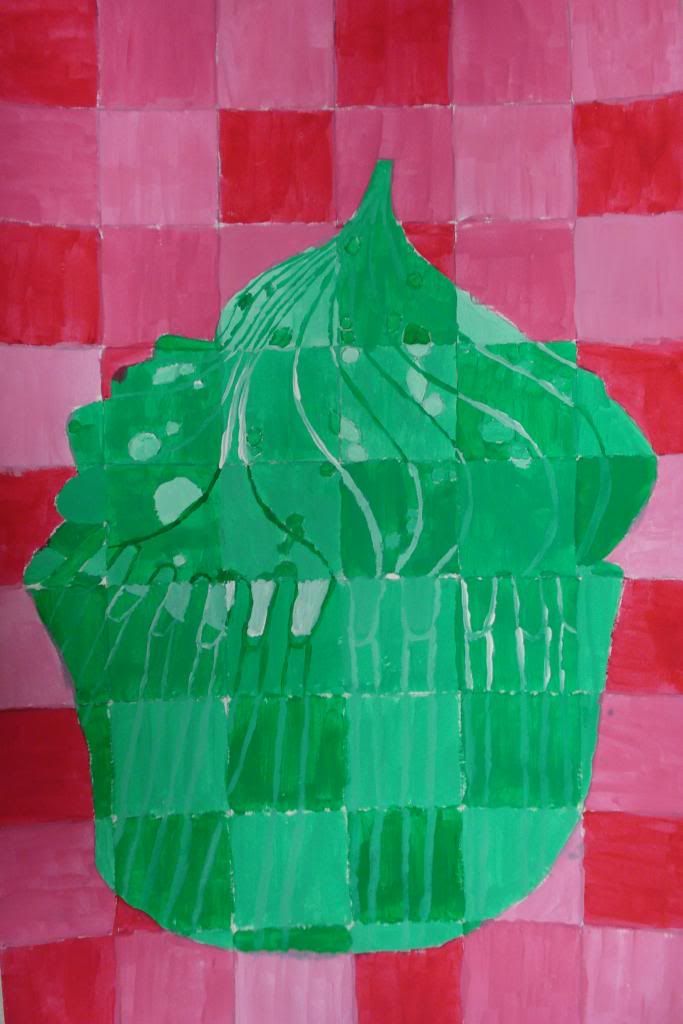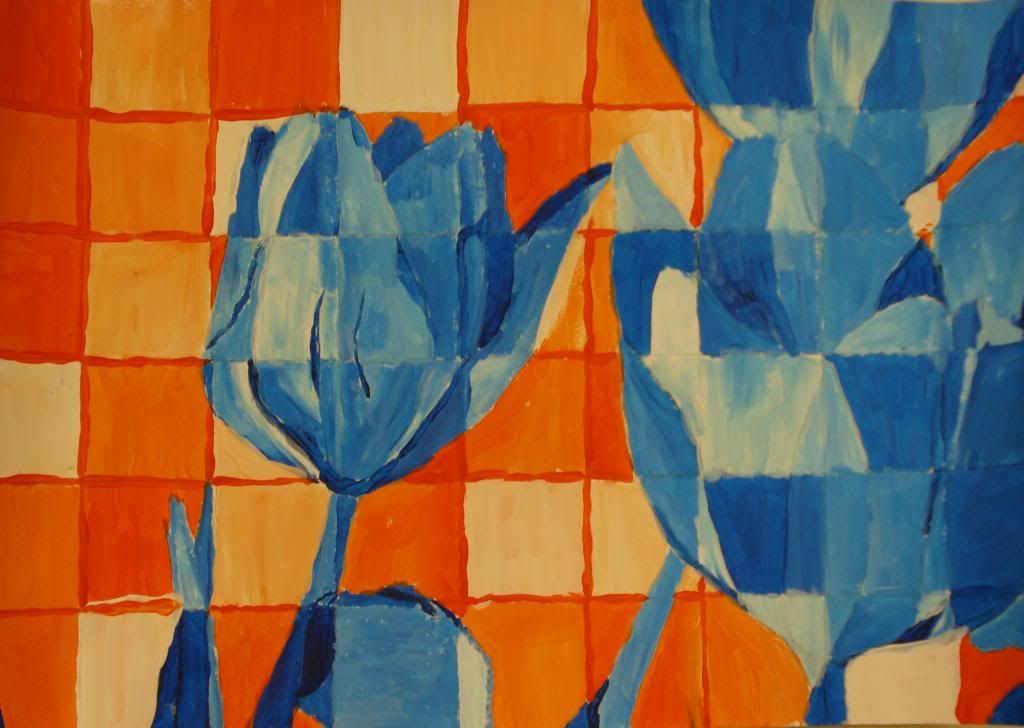 This piece received a medal at our JH league art competition last week! :)