Well school is officially out for SUMMER! It has definitely been a bittersweet time since I am moving and starting my new job in the fall! There were lots of great cards and memories that lead to some happy/sad tears with a few students and many of my teacher friends. I am glad I have a few more weeks here to have some time with friends before I leave...plus I haven't started packing anything yet!
Anyway, my goal is to clean up quite a few pictures off of my computer so I'm hoping to get caught up on some projects done in the classroom from this spring.
My high school students came up with a 2 picture/drawing theme and drew both images and added color with colored pencils. Then came a few tears! I kept the finished product a secret until it was time to elaborate more. My students cut their drawings into pieces! Oh man many of them were not happy with me! However, the end results were interesting and fun!
Students chose to either weave their drawings together or stretched their drawings in an every-other pattern. If that isn't clear using words, perhaps the photos will make more sense.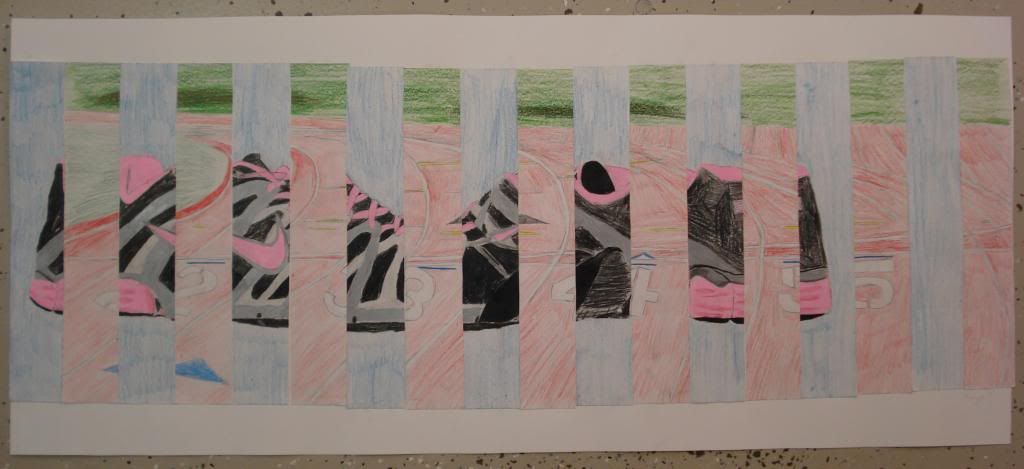 Track & Running Shoes
Lion & Lamb
Barn & Hay Bales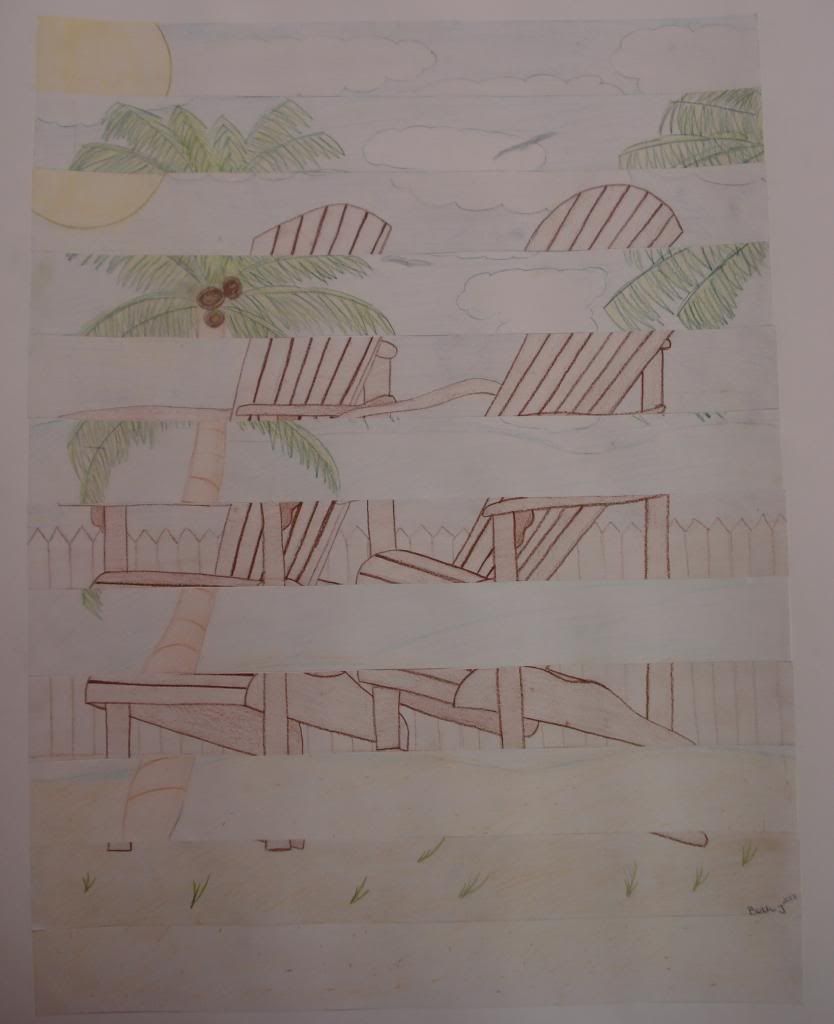 Palm Trees & Beach Chairs
I like how interesting these became by combining them together. If I did this project again, I might allow for use of different mediums so the contrast between the 2 images is different. I like how this pushed my students in terms of emotions when cutting up the images, but allowed them to reconstruct their drawings into something new and different.